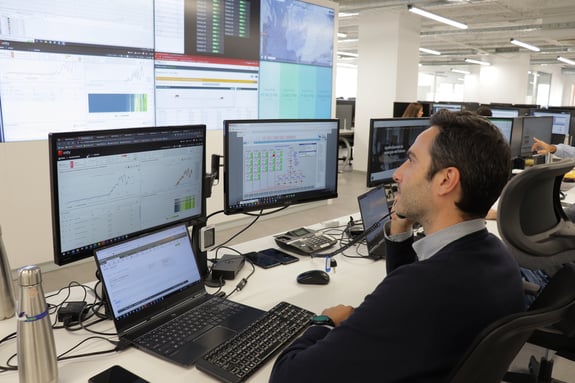 O&M Support Services
We support O&M Companies with our 24/7 Operator Control Room, incident management and O&M Reporting while helping you build a collaborative relationship with the related parties of the assets.
MAKE YOUR O&M COMPANY WORK SMARTER
INTELLIGENT MANAGEMENT AND REPORTING
Our Control Room operators monitor SCADAs 24/7 and promptly manage incidents whilst keeping all related parties informed. Our experts can prepare O&M reports to meet your requirements to ensure effective O&M reporting to the owner. We record all incidents and open and close work orders through your Computerised Maintenance Management Software (CMMS).
MAIN FEATURES
Performance Analysis and Power BI Reporting
Daily and monthly performance and KPI reporting into Power BI, using our Ariadne platform.
Live SCADA monitoring, alarm, and incident management with remote operations in coordination with the site team, trading room and Distribution Network Operators (DNOs) or Network Service Providers (NSPs).
Incident and Compliance Management
Supervision of preventative and corrective maintenance activities, along with incident recording and work order management.
Report preparation in line with your requirements, including commentary and review.
SCADA EXPERTISE
OPTIMISE THE PERFORMANCE OF YOUR ASSETS
Our Control Room operators leverage advanced data management technologies and SCADA systems to provide unique solutions to incident management. The team are constantly monitoring and reviewing SCADAs, registering incidents, and communicating directly with the onsite O&Ms to resolve issues rapidly.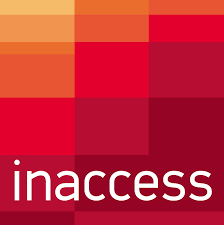 WHAT OUR CLIENTS SAY ABOUT US
"We have been working with Quintas Energy for over 3 years, collaboratively implementing our processes and workflows as required to ensure our projects continuously deliver their highest standards. As our 24/7 control room, their remote and local team are extremely responsive with an innate problem-solving attitude that supports our in-house O&M team to minimize the down time and optimize the efficiency of our portfolio."
CONTACT US
STREAMLINE YOUR WORKFLOWS
Contact us to learn more about our control room services and how they can help make your assets perform smarter.