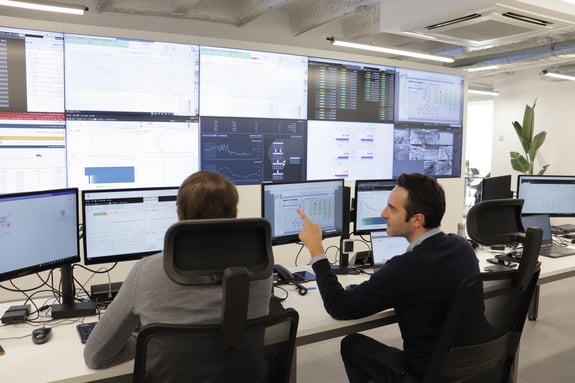 24/7 Operator Control Room
Our experienced operators manage over 5GWs of power globally with expert control room monitoring practices to help ensure your assets outperform.
CONSTANT OVERSIGHT
OPTIMISING RENEWABLE ASSET PERFORMANCE
Our state-of-the-art 24/7 Control Rooms in Seville and Brisbane proactively monitor and optimise renewable asset performance. Our highly experienced Control Room operators work round-the-clock 365 days a year to monitor performance, manage alarms, carry out remote operations, and record and notify incidents to relevant parties.
MAIN FEATURES
Live monitoring of plant, components, SCADA, CCTV and Generator Performance Standards (GPS) compliance.
Alarm management, incident registration and notification to relevant parties.
Remote operations of generating plant to reduce downtime.
Communication and Coordination
Constant communication and coordination with all relevant parties.
PROACTIVE REMOTE OPERATIONS
Our Control Room Team are experts in renewable energy plant management, with an in-depth knowledge of plant components and troubleshooting issues to their resolution. The team understand the obligations of all relevant parties and communicate these accordingly.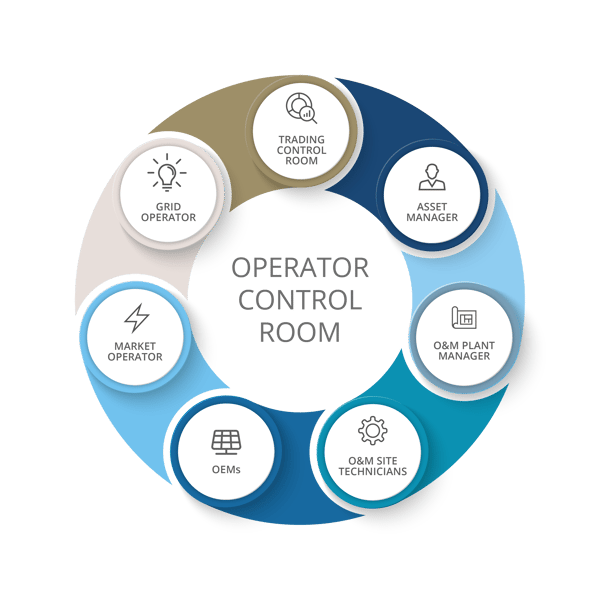 CONTACT US
STREAMLINE YOUR WORKFLOWS
Contact us to learn more about our control room services and how they can help make your assets perform smarter.