Tenders Support
Secure the most cost-effective and bankable construction contract for your renewable energy project and energy storage solutions. Our experts will guide you through the complex tender processes to ensure you choose the optimal EPC or O&M contract for your project.
TENDERS SUPPORT
Our technical consultants can manage the whole process of tenders and handovers for you, delivering the maximum possible value. Our expert teams will ensure that the most important contracts underlying your renewable project will live up to their full potential.
Armed with our experts, you will receive impartial advice and support to facilitate decision-making, driving the search for the most efficient alternatives in the market. They will also manage all the crucial details when closing new agreements.
SECURE YOUR SOLAR STORAGE SOLUTIONS
The foundation of a sound and successful energy storage system (BESS) begins with a solid procurement process. Our green energy expertise ensures your BESS project is in safe hands.
We can evaluate your current PV system and advise on whether battery storage may be a valuable addition to reduce peak energy, demand, and capacity charges. Our technical consultants will run the whole BESS EPC or O&M tender process for you. We can produce all required tender documentation, act as the main point of contact for tender participants and support you with contract negotiation once the bidder is selected to ensure you can make the most cost-effective decision for your business.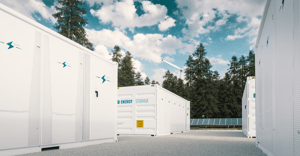 DATA-DRIVEN DECISION MAKING
TAKE THE OPTIMAL DECISION BASED ON ACCURATE DATA
Over the last decade, we have been dealing with several EPC and O&M contractors, and we have used all that expertise to bring you a precise supporting service that will help you make a better decision when starting the tenders of these contracts.
500
+
Number of EPC and O&M contracts managed by our teams.
20,000
+
Incidents managed concerning construction and maintenance issues.
50
+
The EPC contractors we have worked with.
GET IN TOUCH
HOW CAN WE HELP YOU?
Get in touch with our team of experts to solve any issues or questions you may have regarding our Tenders Support services for solar farms and energy storage solutions. We would love to hear from you!