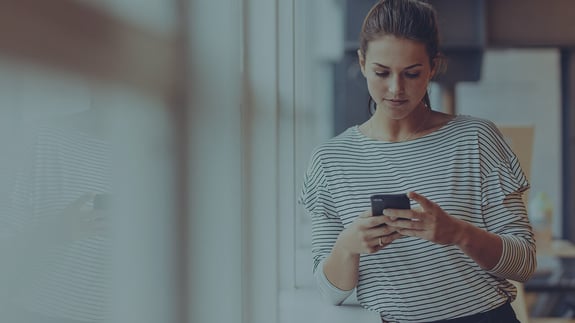 WHAT DOES IT TAKE?
Quintas Energy is about Managing Power. We have the leading professional team and asset management platform in European renewables and, as a result of continued growth, a vacancy has arisen in our UK Asset Management team for an Asset Manager - Finance.
You're probably already a Chartered Management Accountant, but this is no ordinary accounting role. You'll be a problem-solver and a key part of the senior team responsible for the technical and financial performance of the solar PV portfolio of one of our key clients in the UK. You'll be the bridge between our accounting and engineering teams, bringing the financial perspective that enables us to take the right decisions at the right times.
The role requires:
The ability to analyse, interpret and present the financial performance of renewable energy assets and advise on how to mitigate risks, adapt to changing circumstances, and improve asset value;
Knowledge, understanding and experience of renewable energy operations and asset management in the UK context, including a broad understanding of the relevant technical, commercial and financial issues;
The ability to analyse complex issues and large amounts of data and business intelligence, to develop options, and make clear, concise and insightful recommendations to senior stakeholders;
Confidence in justifying your recommendations to QE senior management and our client's directors and board level stakeholders in high-quality written papers and verbal presentations;
Working collaboratively with senior stakeholders from different organisations and locations (clients, several O&M and EPC contractors, equipment manufacturers, DNOs, landlords, councils, third party experts, Quintas colleagues, etc).
Responsibilities:
As Asset Manager – Finance within Quintas Energy's Asset Management department, you will work closely with the Senior Asset Manager and the wider Quintas team to support our client's portfolio. Your duties include but are not limited to the following:
Preparing periodic financial statements, including profit and loss accounts, budgets, cash flows, variance analysis and commentaries.
Advising on the financial implications of business decisions.
Analysing financial performance and contributing to medium and long-term business planning and forecasts.
Taking the role of a facilitator and coordinator to identify, research, analyse and manage initiatives which enhance and improve our client's portfolio's revenue and value, reduce costs, and protect and enhance our client's reputation.
Promoting a positive Health & Safety culture within QE and ensuring the identification and escalation of H&S risks in the portfolio.
Competences:
Excellent report writing skills, able to produce concise, insightful and compelling reports and presentations for internal and external audiences.
Financial acumen, grounded in an understanding of renewable energy technical and commercial asset management in the UK market, including technologies, key contracts, stakeholders' roles and responsibilities.
Deep analytical skills, including analysing and presenting financial performance and other data for non-financial audiences using Excel, PowerBI and other standard office software.
Ability to understand, interpret and take action based on key contracts (supported by the QE Legal team), including an understanding of risk arising within each contract.
Ability to monitor costs and benefits of a portfolio of multiple projects.
A confident communicator with strong presentational and explanatory skills.
Significant professional experience, including at least 3 years in relevant roles (e.g. management accounting in a renewable energy investment fund, asset management or operations business).
Relevant professional qualification(s), e.g. CIMA Professional Qualification or equivalent.
Attention to detail, conscientiousness, and self-motivation.
English at a fluent business level. Proficiency in other European languages will be an advantage but is not essential.
Other:
This is a hybrid remote/office based role located in London, but will require occasional travel to Spain.
APPLY NOW!
Quintas Energy is an equal opportunity employer. All aspects of employment including the decision to hire, promote, discipline, or discharge, will be based on merit, competence, performance, and business needs.
GROW PERSONALLY AND PROFESSIONALLY
Working with us means being part of a global team delivering services and solutions that shape the future of the renewable energy industry. As a group, we aspire to be at the forefront of modern thinking when it comes to corporate values.