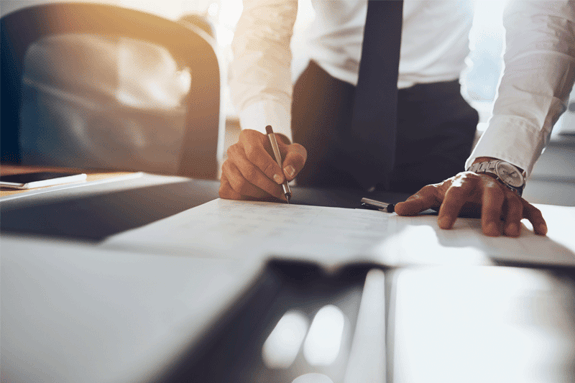 Business Development Manager (Spain)
Remote (occasional visit to Seville office)
WHAT DOES IT TAKE?
Quintas Cleantech (QC) is the development arm of Quintas Group. The latter comprises Quintas Energy, Europe's largest independent platform for Asset Management and Advisory Services to investors in renewable energy assets with 3GW of assets currently under management.
QC's aim is not merely to develop sites, but to form development platforms so that investors can aggregate opportunities from various sources. The multi-GW targets of the leading investors in renewables from 2020 onwards make partnerships with platforms necessary as they increase transactional efficiency and widen the range of opportunities from which to select qualifying projects. These sources include QC's own development pipeline, projects that are co-developed with select regional partners and projects that QC detects in the market.
Job Description:
The purpose of the role is to lead business development for Spain with the objective of generating a pipeline of Solar PV projects. This will include ensuring that the projects have: (i) all the necessary projects rights required to meet pre-agreed qualification criteria, (ii) projects meet target financial model returns, and (iii) ensure that risk and issues arising during the development of the project are managed.
In leading development, the role will be responsible for building a network of landowners, land prospectors, strategic development partners, and strategic suppliers, which will generate both greenfield and partnering opportunities.
The ideal candidate will have a demonstrable track record during the development phase of Solar PV plants from inception to financial close. This experience will have been achieved on projects in Spain of at least 5MW in size.
Strategic Objectives:
Deliver MWp targets included in Quintas Group strategic plan between 2022 and 2027. Specific project targets defined in MWp in 2022, 2023, 2024, 2025, 2026 and 2027 for Spain will be shared as part of the interview process.
Build a network of developers to (i) identify co-development partnership opportunities to achieve the above targets and (ii) identify PV projects for acquisition for QC's strategic project investors.
Build a network of land prospectors and landowners to achieve the above targets.
Provide all necessary support to secure and manage the relationships with Quintas Group strategic investors. This will include, but is not limited to preparation of analysis, presentations, and attendance at investor meetings.
Provide all necessary support to prepare, maintain, and sponsor the business case for Solar PV markets in Spain.
Responsibilities:
Originate greenfield opportunities for Solar PV projects in Spain.
Originate acquisition opportunities for Solar PV projects.
Set up co-development partnerships with local developers of solar PV projects in Spain.
Provide all necessary support to build the business case for development in Spain.
Establish, negotiate, and supervise compliance with any agreements with land prospectors and/or development partners and strategic suppliers.
Assisting in the development of financial models; testing and reassessing all outcomes.
Attendance and participation in developer events, seminars, and courses. Keeps themself fully informed on key market developments and industry news/events/regulatory frameworks and assesses the electrical grid to identify business opportunities quickly.
Implementing regular automated reporting for senior management, strategic project investors and monthly reports for committees and board level review.
Working with the Investment Analyst team to evaluate any potential opportunity received from strategic development partners and to build the case for new greenfield projects.
Regular business travel related to your role. Initially across Spain, and later in new development markets.
Education and Experience:
Bachelor's degree from a recognised institution. Experience and track record of delivery are considered of greater importance than educational background.
Suitability to undertake the responsibilities mentioned above at the required level, which includes advanced presentation skills (and associated software packages).
At least 8 years of relevant professional experience in development with a solar project developer or EPC.
Specific and relevant experience in Spain.
Excellent communication and negotiation skills required.
Excellent knowledge of project development processes in Spain, including land acquisition, environmental permitting, administrative procedure, distribution grid and interconnection.
6. Native oral and written communication skills in Spanish, fluent oral and written English, and the ability to communicate effectively to senior management.
Salary:
Gross salary and incentive scheme will depend on the experience and background of each relevant candidate.
APPLY NOW!
Quintas Energy is an equal opportunity employer. All aspects of employment including the decision to hire, promote, discipline, or discharge, will be based on merit, competence, performance, and business needs.
GROW PERSONALLY AND PROFESSIONALLY
Working with us means being part of a global team delivering services and solutions that shape the future of the renewable energy industry. As a group, we aspire to be at the forefront of modern thinking when it comes to corporate values.