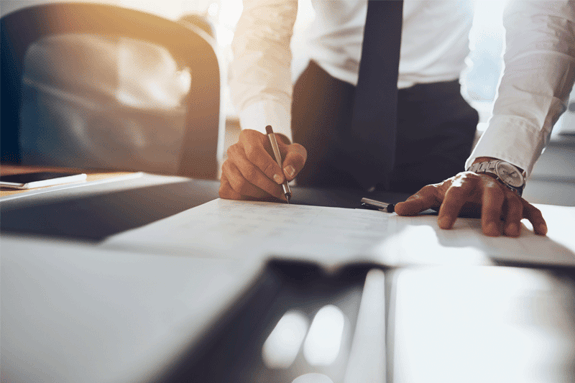 WHAT DOES IT TAKE?
Quintas Energy is looking for an Internal Auditor with the analytical and critical thinking skills to add value to our internal control system and improve operations. The ideal candidate will bring a systematic and disciplined approach to governance, control, and risk management processes.
Responsibilities:
Planning, organising, leading, and monitoring the entire audit cycle, including risk management and control regarding the effectiveness of the company's key processes;
GAP analysis for the company's key processes proposing improvement measures in collaboration with the process owners - for COO approval;
Proposing automation and digitisation of processes and controls where possible;
Determine internal audit scope and develop annual plans;
Evaluating design, implementation, and effectiveness of controls in key company processes;
Evaluating general controls at the organisational level;
Developing and presenting reports reflecting audit findings along with documenting the process;
Acting as an independent source of advice to ensure validity, legality, and achievement of objectives;
Identifying loopholes in the control environment and recommending mitigation measures;
Keep up-to-date with industry standards, regulations, best practices, tools, techniques, and performance standards;
Training and awareness for teams on internal control systems and risk management;
Assisting with establishing policies and procedures;
Ensuring processes and controls comply with company benchmarks ISO:9001, ISO:27001, ISO:55001, IFRS, GAAP and SOX;
Reporting to the company's Risk Committee;
Collaborating with external or internal auditors appointed by clients.
Requirements:
10+ years of professional experience as an internal or external auditor;
Demonstrable knowledge of auditing standards and procedures, legislation, rules, and regulations;
Experience in applying the COSO model;
Experience in the digitisation of processes;
Must be self-driven and able to work independently;
Working knowledge of IFRS, UK and (or) Spanish GAAP.
Skills:
Excellent command of English - minimum of B2 level;
Excellent written and verbal communication skills;
Attention to detail;
Proficiency in using reporting tools - Power BI;
A team player who enjoys working in a dynamically changing environment;
Ability to present and defend reports;
Strong analytical and computer skills;
Demonstrable understanding of accounting and financial processes;
Ability to meet deadlines;
Proactive and commercial approach to problem-solving;
Strong commitment to ethical practices.
APPLY NOW!
Quintas Energy is an equal opportunity employer. All aspects of employment including the decision to hire, promote, discipline, or discharge, will be based on merit, competence, performance, and business needs.
GROW PERSONALLY AND PROFESSIONALLY
Working with us means being part of a global team delivering services and solutions that shape the future of the renewable energy industry. As a group, we aspire to be at the forefront of modern thinking when it comes to corporate values.