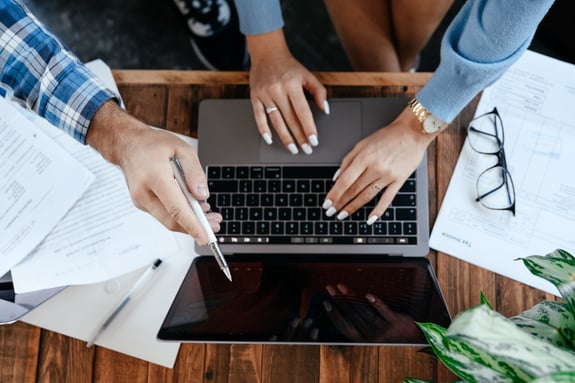 WHAT DOES IT TAKE?
Quintas Energy is seeking a Senior Accountant with at least 3 years of full-cycle accounting experience. The Accountant will be responsible for maintaining a log and preparing the majority of the journal entries in the general ledger, monthly closing reports in line with internal cost control accounting rules, appropriate balance sheet accounts on a monthly basis, calculating and reconciling depreciation of all fixed asset accounts, bank reconciliations on a monthly basis, preparing annual work papers for year-end audits and calculation and presentation of taxes.
Roles and Responsibilities:
General accounts, accruals and prepayments, invoicing, and bookkeeping.
Calculate monthly accrued income.
Preparation of monthly and quarterly management accounts.
Preparation of monthly closing and reports for the clients.
Preparation of internal and external audits and liaison with auditors.
Credit control, budgets, cash flows and payments online under BACs and CHAPs.
Balance Sheet reconciliations.
Supervision and control of timely billing and related payments.
Preparing and submitting VAT / Corporation tax returns and liaison with HMRC and tax advisors.
Preparing documentation and justifications for VAT inspections/penaltiess.
Preparing KPIs for review.
Dealing with customers/suppliers and other departments.
Fulfil annual statutory accounts and prepare SPV level tagging for submission to HMRC (UK) and liaison with auditors.
Reporting Aged Debtors and Creditors.
Accruals and prepayment maintenance of all trackers.
Assistance in cash flow forecast (short term) – cash needs report.
Supporting the preparation of trading position reports.
Assistance in cash sweep calculation.
Requirements and skills:
Bachelor's Degree in Accounting (preferred) or Finance required. CPA or Chartered Accountant preferred.
Minimum of 3 years of experience as Accountant.
Progressive experience in financial operations, planning, budgeting, and reporting.
Strong knowledge of Microsoft Office.
Expert knowledge in Excel needed including VLOOKUP's, formulas, and Pivot Tables.
Working knowledge of IFRS / UK and /or Spanish GAAP.
Languages: at least B2 in English.
Excellent communication skills over email and telephone.
Ability to work in a team environment and in a client-facing role.
Ability to adapt to a changing environment.
Analytical, communication, and computer skills.
Attention to detail.
Ability to meet deadlines.
Ability to solve problems, take responsibility and start adding value to the team immediately.
Ethical behaviour.
Contract Conditions:
Latest Microsoft technology stack: Serverless, Azure Functions, ASP.NET MVC, EventHub, Azure storage, SQL Server…
Young, international, and friendly environment.
We are not a consulting company. Direct exposure to the business.
Training.
9 to 5 schedule.
APPLY NOW!
Quintas Energy is an equal opportunity employer. All aspects of employment including the decision to hire, promote, discipline, or discharge, will be based on merit, competence, performance, and business needs.
GROW PERSONALLY AND PROFESSIONALLY
Working with us means being part of a global team delivering services and solutions that shape the future of the renewable energy industry. As a group, we aspire to be at the forefront of modern thinking when it comes to corporate values.