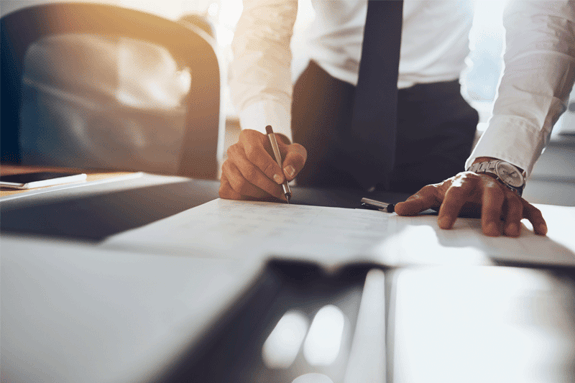 Senior Asset Manager (Account Manager)
WHAT DOES IT TAKE?
Quintas Energy is about Managing Power. We have the leading professional team and asset management platform in European renewables and, as a result of continued growth, a vacancy has arisen in our Asset Management team for a Senior Asset Manager.
Working at Quintas Energy, you will operate in a data rich environment supported by a strong, experienced Site Visit team and backoffice resource that will provide you with a steady flow of accurate asset data and reports.
Your main responsibility as Senior Asset Manager will be the management of a client/s account. You will also be responsible to develop Asset Management Plans to achieve the objectives of the Client's assets including increasing production, reducing Capex and Opex and ensuring compliance with laws & regulations, contracts and industry standards. The job requires:
Knowledge and experience to assess and select optimal solutions to problems;
Stakeholder management (clients, several O&M and EPC contractors, equipment manufacturers, DNOs, landlords, councils, third party experts, Quintas colleagues, etc);
Risk and opportunity-based prioritisation of your activities;
Management of a large amount of data and business intelligence (the QE team is at your disposal for this but will require coordination and resource planning).
Responsibilities:
Main interface with Clients coordinating with Quintas Asset Management team their needs and requests;
Identifying and assessing risks and opportunities in the portfolio;
Coordinating with the QE Asset Management team and the client on escalated incidents, live outages, (O&M and EPC) contractual positions, and projects;
Evaluating historical failures and defects across the portfolio with the aim to prevent them from reoccurring and ensuring a consistent approach across the different client-teams;
Evaluating the case management process and ensuring effective communication of lessons learned within the company;
Promoting a H&S culture within QE and ensuring the identification and escalation of H&S risks in the portfolio.
Competences:
5+ years professional experience in relevant roles (e.g. renewable energy asset management or management consulting);
Understanding of renewable energy technical and commercial asset management in the PV market, including technology, key contracts, stakeholders' roles and responsibilities;
Excellent report writing skills, ability to produce concise and informative reports for internal and external audiences;
A demonstrable track record of satisfactorily dealing with stakeholder interests including EPCs, O&M contractors, DNOs/TSOs, landlords and others;
Relevant degree-level or equivalent qualifications;
A confident communicator with strong presentational and reporting skills;
Attention to detail, conscientiousness;
English at a fluent business level. Knowledge of other European languages will be an advantage but is not essential.
APPLY NOW!
Quintas Energy is an equal opportunity employer. All aspects of employment including the decision to hire, promote, discipline, or discharge, will be based on merit, competence, performance, and business needs.
GROW PERSONALLY AND PROFESSIONALLY
Working with us means being part of a global team delivering services and solutions that shape the future of the renewable energy industry. As a group, we aspire to be at the forefront of modern thinking when it comes to corporate values.