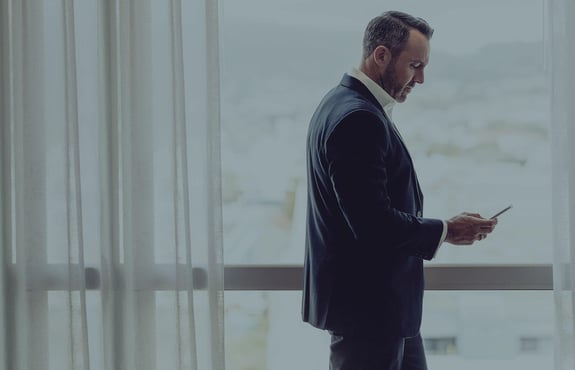 Senior Technical Advisor (Italy Market)
WHAT DOES IT TAKE?
Quintas Advisory is the Technical Advisory arm of the Quintas group. The latter comprises Quintas Energy, the Europe's largest independent platform for Asset Management, Development and Advisory Services to investors in renewable energy assets with at least 4GW of assets currently under management.
We're looking for a Senior Technical Advisor for our office in Rome, with commercial skills, and strong understanding of managing the development, design, procurement, and construction of PV solar plants in Italy. Ideally, the candidate has gained this experience through working for Technical Advisory companies in Italy and/or internationally.
Working at Quintas Energy, you will operate in a data rich environment supported by a strong, experienced team that will provide you with a steady flow of accurate asset data and reports.
The role is based in our Rome office. However, the possibility of splitting time between office-based and home-based work will be considered for the right candidate. You will report to the Group Head of Advisory.
Responsabilities:
Analysis of project feasibility in terms of site constraints, environmental risks, land assessment and grid connection.
Review of project design, contractual documentation, environmental studies, planning permission, grid offers and grid connection agreements for PV projects in different regions of Italy.
EPC/BoP tender preparation, co-ordination, management, evaluation, and revision.
Technical support to the Clients on the execution of the project, advising on actions and decisions, assisting on assumptions, and identifying issues and risks related to the project at all stages.
Manage and provide support on negotiation of contracts on behalf of client contracts.
Liaison with clients and stakeholders.
Leading commercial activities such as proposal writing and client presentations.
Supporting business development and professional activities, including expanding our database of best-practise commercial and technical documentation.
People and project management, ensuring effective communication within the project team.
Providing oversight and Quality Assurance of reporting produced by other members of the team.
Qualifications and experience:
You should have relevant second level qualifications, e.g. Electrical Engineer, with 5+ years of professional experience in Technical Advisory of PV solar plants. Your background should preferably include development, design, construction, and operation.
Excellent communication, negotiation and influencing skills, with an ability to collaborate and drive performance under pressure. You will be a confident negotiator capable of interpreting plant and contractor performance to identify issues and resolve them effectively with EPCs, subcontractors and service providers.
Strong practical knowledge, both technical and commercial, of how renewable energy assets are developed, constructed, operated, and financed.
Excellent commercial skills for a client-facing role.
Project management experience and capability to lead a project team. PMP accreditation or similar is desirable.
Fluent in English and Italian with excellent report writing skills and attention to detail.
Desirable criteria:
Knowledge of battery storage and wind power is highly desirable.
Project management accreditation is also desirable.
What we offer:
Professional and personal development in an international company experiencing strong growth.
You will be based in Rome although remote working may be considered.
Salary: depending on qualifications and experience, plus a bonus scheme.
APPLY NOW!
Quintas Energy is an equal opportunity employer. All aspects of employment including the decision to hire, promote, discipline, or discharge, will be based on merit, competence, performance, and business needs.
GROW PERSONALLY AND PROFESSIONALLY
Working with us means being part of a global team delivering services and solutions that shape the future of the renewable energy industry. As a group, we aspire to be at the forefront of modern thinking when it comes to corporate values.