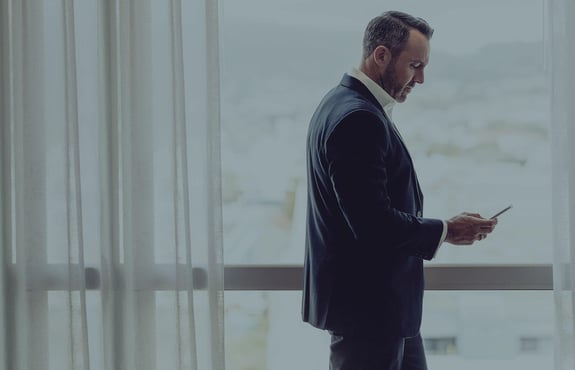 WHAT DOES IT TAKE?
Quintas Advisory is the advisory division of the Quintas Group. The latter comprises Quintas Energy, one of Europe's largest independent platforms for asset management and specialised services to investors in the renewable energy assets with 4GW of assets under management.
What differentiates Quintas Advisory is over a decade's worth of know-how, track record and experience in managing renewable assets. Quintas Advisory provides services throughout the entire project lifecycle, from development to operations, delivering maximum performance over the lifetime of the asset.
Job Description:
We are looking for an experienced Senior Technical Advisor based in the UK to help grow Quintas Advisory's growing business there. Work will vary from advising on the different stages of new-build projects like development, design, procurement, construction, and commissioning, as well as advising owners of existing assets on repowering, major repairs, improving performance, carrying out root-cause analyses, assistance with claims and design strategies, among other things. Your thorough understanding of the UK's CDM regulation is essential.
Quintas Advisory is looking for a candidate who brings not only a comprehensive technical knowledge of solar farms but sound commercial judgement and skills. You are the right person for us if you feel you have these skills and that you can coordinate a team of professionals of different disciplines and backgrounds to achieve great results for our clients.
Responsibilities:
Analysis of project feasibility in terms of site constraints, environmental risks, land assessment and grid connection.
Review of project design, contractual documentation, environmental studies, planning permission, grid offers and grid connection agreements for PV projects in the UK.
EPC tender preparation, co-ordination, management, evaluation, and revision.
Technical support to the Clients on the execution of the project, advising on actions and decisions, assisting on assumptions, and identifying issues and risks related to the project at all stages.
Manage and provide support on negotiation of contracts on behalf of client contracts.
Liaison with clients and stakeholders.
Leading commercial activities such as proposal writing and client presentations.
Supporting business development and professional activities, including expanding our database of best-practise commercial and technical documentation.
People and project management, ensuring effective communication within the project team.
Providing oversight and Quality Assurance of reporting produced by other members of the team.
Ensure adherence to all health and safety standards.
Requirements and skills:
Your educational level is MSc in the field of electronical or mechanical engineering, or similar.
Proven 5+ years of professional experience in Technical Advisory of PV solar plants. Your background should preferably include development, design, construction, and operation.
Strong understanding of health and safety standards, CDM regulation in the UK.
Good knowledge of MS Office.
Outstanding communication and negotiation skills.
Excellent organisational and time-management skills.
A team player with leadership abilities.
PMP or equivalent certification will be an advantage.
Full Professional Proficiency level of English.
Knowledge of other European languages will be an advantage, in particular Spanish.
Contract Conditions:
12 months' contract with potential to extend or convert to permanent employment.
Flexible working conditions with a mix of Working From Home, business travel, site visits, client meetings and some office presence. You should be available to travel periodically to our head office in Seville, Spain.
Contact us and let us tell you about the whole package. There is a long and rewarding future in renewables and what we most want is someone ambitious to join us now and realise all our potential together.
APPLY NOW!
Quintas Energy is an equal opportunity employer. All aspects of employment including the decision to hire, promote, discipline, or discharge, will be based on merit, competence, performance, and business needs.
GROW PERSONALLY AND PROFESSIONALLY
Working with us means being part of a global team delivering services and solutions that shape the future of the renewable energy industry. As a group, we aspire to be at the forefront of modern thinking when it comes to corporate values.