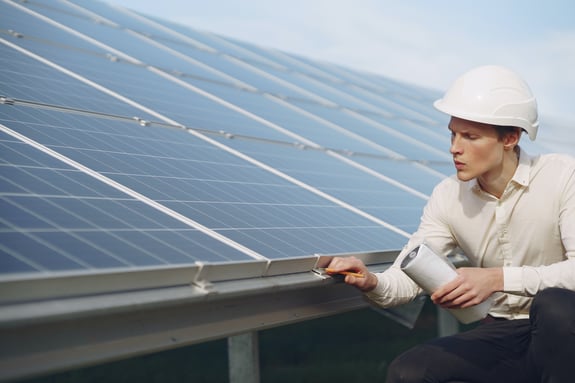 Owner's Engineer
We offer expert owner engineering services to identify key risk factors during project negotiations, design, construction, and acceptance.
OWNER'S ENGINEER SERVICES
INDEPENDENT ENGINEERS FOR FAIR SUPERVISION
In our role as asset managers, we know that operational problems are often linked to the early stages of the project: negotiation, construction, and quality control. Sometimes, such issues keep the asset from performing efficiently, which can be expensive to resolve.
The support of an independent owner engineering service can make the whole process of design, development, and construction more efficient. Our dedicated team will work to guarantee all processes are executed well and within legal standards.
€1.400
M
Value of the EPC contracts we manage daily.
20.000
+
Incidents managed concerning EPC issues.
40
+
EPC contractors we have been working with so far.
CONSTRUCTION QUALITY AS OUR MAIN SERVICE DRIVER
YOUR CONSTRUCTION PROJECT, AT A GLANCE
Considering the importance of constructing a solar project, we care deeply about providing your teams with the correct information at the right time. Our owner engineering service gives you the ability to check how your EPC projects are being delivered. You will also have permanent support from a specific project manager dedicated to your engagements.