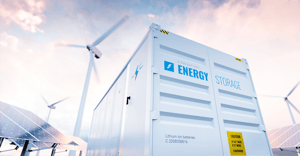 Specialist Solar Storage Solutions
Expert technical advisory services for energy storage projects to maximise return on investment.
FIT-FOR-PURPOSE STORAGE SOLUTIONS
Battery Energy Storage Systems (BESS) are becoming an increasingly crucial component of the global energy transition towards a carbon-neutral economy. BESS helps to combat the challenges of intermittent energy production, supporting a consistently stable supply of electricity to help maximise revenue. Without BESS, projects can only supply energy to the grid when the sun is shining, which may not be when power is needed most. Our expert team of consultants offer comprehensive technical advice, feasibility assessments, technical due diligence, and owner's engineering services to ensure your storage project is successful.
IN-HOUSE TECHNOLOGIES
INNOVATIVE STORAGE SYSTEM EVALUATION
Achieve the optimal battery size and type for your project with the support of our innovative in-house battery storage system tool. We can simulate battery technical capability, technical KPIs and performance ratio to ensure your project is fit-for-purpose from a technical and financial perspective.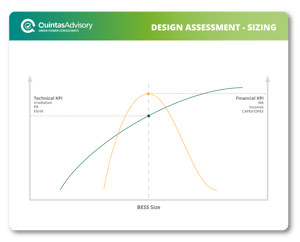 WHY US?
Rely on our experienced team
We have over 14 years of experience providing specialised services to the solar industry. Our understanding of the whole life span of a renewable asset is supported by managing a total power capacity of over 5GW worldwide. Our expert team can provide you with a unique approach to solar technical advisory services from development to operations.
Extend project life and increase performance
Our dedicated team of renewable energy experts can support the development and implementation of your BESS and hybrid projects. We will give you the knowledge to fully understand the storage system landscape to help ensure your project has the most resilient energy infrastructure.
We conduct a strategic inquiry process to help fully understand the needs and expectations of your project. With so many considerations, such as environmental factors and spacing, taking the time to consider these factors in advance will ensure your system is safer and more efficient in the long run.
GET IN TOUCH
OUR EXPERT TEAM OF ADVISORS IS READY TO HELP YOU!
Access the technical support you need from our local and international renewable energy experts to secure the safe and efficient completion of your energy storage project. Contact us today to discover more about all our support services for renewable energy storage systems and hybrid projects.