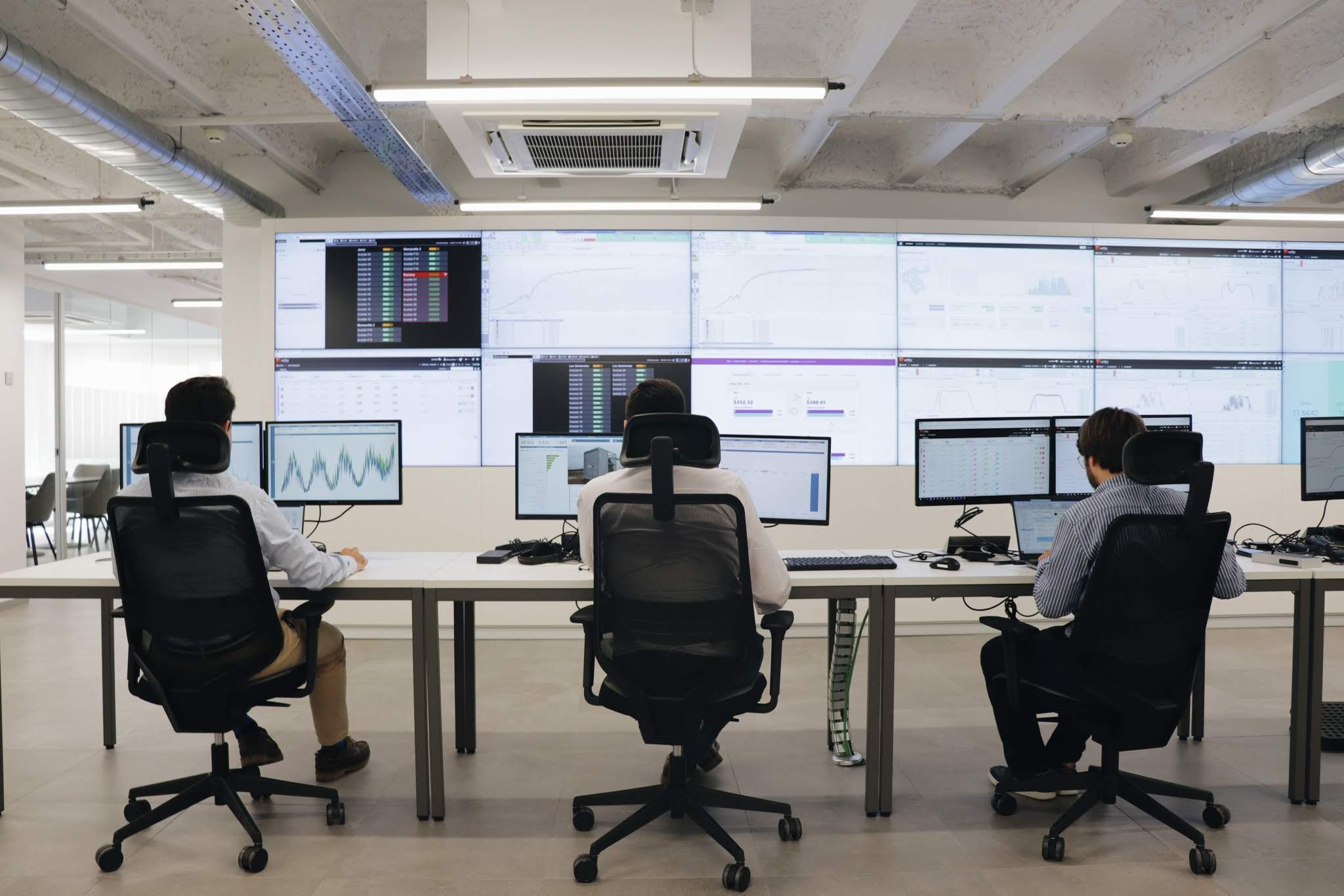 24/7 Control Room
We make your assets outperform by taking a proactive, round-the-clock approach to incident management with our 24/7 Control Room.
With our tried and tested systems, our 24/7 control room allows us to manage over 5GW of installed capacity.
Our operators use intelligent rotating shifts to guarantee the operational continuity of your renewable energy assets.
Our expert Control Room team will analyse all alarms received through the SCADA and CCTV monitoring systems. We manage incidents through to resolution and notify relevant parties.
CONSTANT OVERSIGHT
24/7 OPERATOR CONTROL ROOM
Our expert operators use their control room monitoring practices across 5GW's of power globally to ensure every renewable asset outperforms.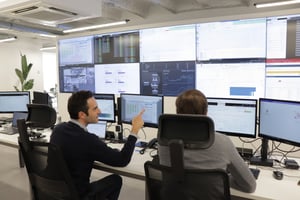 OUTSOURCE TO OUTPERFORM
O&M SUPPORT SERVICES
We will support you, the O&M Contractor, with our 24/7 Operator Control Room, incident management and O&M Reporting services.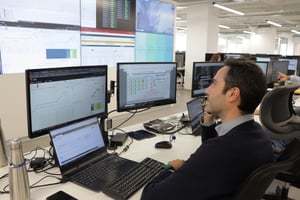 EXPERT ENERGY TRADERS
24/7 BIDDING & TRADING CONTROL ROOM
Our round-the-clock trailblazing Control Rooms in Seville and Brisbane proactively monitor and enhance renewable energy asset trading performance*.
* Our bidding and trading services are available for the Australian market. We are currently planning to increase our service reach in new locations soon.
WHAT OUR CLIENTS SAY ABOUT US
"We have been working with Quintas Energy for over 3 years, collaboratively implementing our processes and workflows as required to ensure our projects continuously deliver their highest standards. As our 24/7 control room, their remote and local team are extremely responsive with an innate problem-solving attitude that supports our in-house O&M team to minimize the down time and optimize the efficiency of our portfolio."
"Quintas Energy have been looking after our solar farms in Australia as asset managers for the past 2 years. Their team is solution-oriented, proactive, highly professional and have ensured our solar farms remain compliant and operating with minimum downtime."
"As we sought to deliver a compliant Australia-based Asset Management capability for our new renewable energy assets, we scoured the market to find integrated & cost effective solutions. After several months undertaking our due diligence, Quintas Energy emerged as the only one stop shop providing us with integrated services, with significant experience ranging from compliance, market / trading, analytics, O&M and proven processes. We highly recommend Quintas."