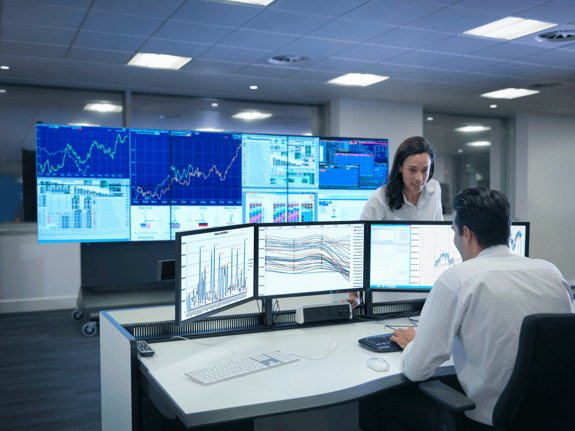 24/7 Control Room
Make your assets smarter and take a proactive approach to incident management with our Control Room service. The Control Room offers round-the-clock monitoring and reporting in real-time – all tailored to your specific needs.
CONTROL ROOM
24/7 REAL-TIME MONITORING
Our Control Room is at the heart of some of our most important initiatives to keep ahead of future trends in Asset Management. These include Smart O&M (operations and maintenance), bidding and trading support, managing hybrid plants, production forecasting, interaction with the grid and even aspects of site security.
We run a 24/7 team from Seville, Spain (Central European Time), complemented by our team in Brisbane, Australia (Australian Eastern Standard Time). This gives us a global reach at a time when performance monitoring demand is continuing to increase.
MAIN FEATURES
By taking advantage of our Control Room service, we can help you maximise value through intelligent operations, information visibility and prompt reaction to incidents as they arise.
Live Monitoring
Live monitoring of plant and key component performance through the SCADA.
Incident Management
Incident classification, registration, and notification to operators and third parties.
Outages Oversight
Our Control Centre team will manage outages and perform daily remote operations.
Trading Support
Management of bid submissions to AEMO in the Australian Energy market.