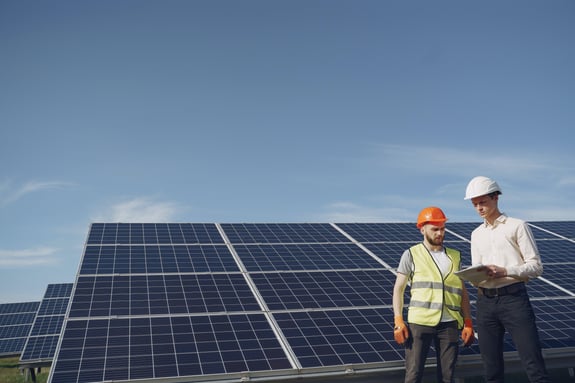 Technical Due Diligence
Reinforce the bankability and feasibility of your solar and battery storage projects with experienced insights and findings from a leading technical advisor.
TECHNICAL DUE DILIGENCE
Are you planning to purchase, finance, or sell a solar PV project, battery (BESS) or hybrid system? Whether the project is in the developmental stage or currently operational, there are factors that you should be aware of before making crucial decisions. We help you identify any technical risks surrounding the opportunity and offer clear mitigation solutions.
Technical due diligence is an audit that identifies risks and proposes mitigation strategies for your solar, BESS or hybrid project. We offer a range of tailored services, including a technical evaluation of a project's design suitability, the management of contractual reviews, site visit coordination, permit evaluation and assessments of environmental constraints. Our Advisory team will conduct accurate due diligence processes tailored to meet your needs.
€1,900
M
Total value of analysed projects.
1,600
MW+
Total capacity assessed internationally.
Due Diligence Report
Our due diligence report identifies key risks and potential threats that may impact your project's success. Our team will carry out a thorough evaluation of the documentation and other information provided. We can produce these reports at any stage of your project, with varying levels of detail or areas of focus.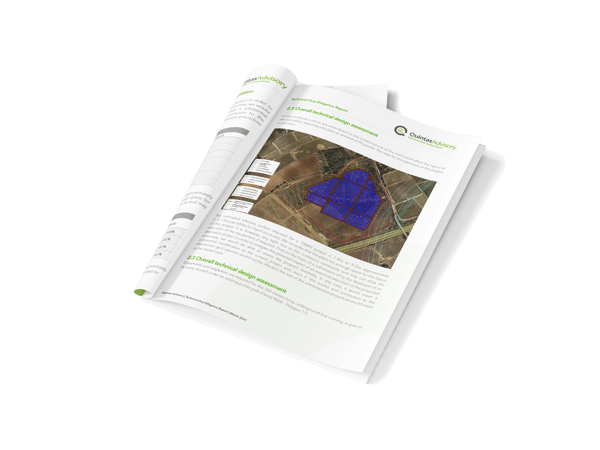 HOW CAN WE HELP YOU REDUCE UNCERTAINTY?
Our technical due diligence for renewable energy projects and BESS systems helps you understand the technical risks your project may currently be facing and prevent issues that could occur in the long run.
Reassurance
Mitigate technical, legal, and socio-environmental risks before you commit your time and resources to any project.
Optimise profitability
Our technical due diligences help you identify technical risks that could compromise your project's profitability.
Energy Yield
We assess the expected yield of a project to support your financial model expectations (P50, P75 and P90).
Storage expertise
Our in-house modelling system for storage systems evaluates your proposed system design versus operational agreement requirements.
GET IN TOUCH
HOW CAN WE HELP YOU?
Get in touch with our team of experts to find out how our technical due diligence service can help you understand the technical feasibility of your project with a full technical risk assessment. We would love to hear from you!