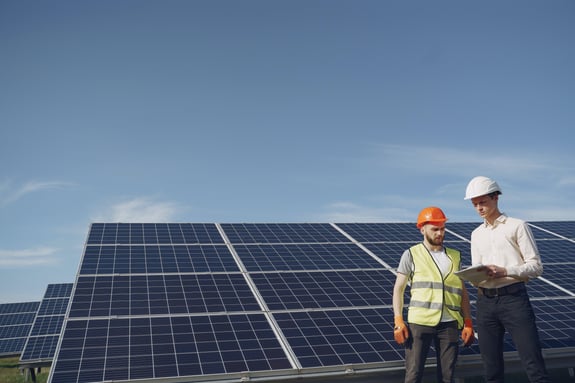 Technical Due Diligence
Reinforce the bankability and feasibility of your solar projects with experienced insights and findings from a leading technical advisor.
TECHNICAL DUE DILIGENCE
When you plan to assess or acquire solar PV projects at any stage, be it in developing a greenfield site or in the operational phase, you must make sure you acknowledge all the technical risks surrounding any new opportunity before the acquisition process begins.
Our consultants can help you understand the complete technical feasibility of a project by providing you with a full technical risk review. Our Advisory team will carry out accurate due diligences tailored to your needs.
€1,900
M
Total value of analysed projects.
1,600
MW+
Total capacity assessed internationally.
Due Diligence Report
The purpose of our due diligence reports is to identify key risks and potential threats that may impact a project's success. Our team will carry out a thorough evaluation of documentation and other information provided. These reports can be carried out at any stage of the project, with varying levels of detail or areas of focus.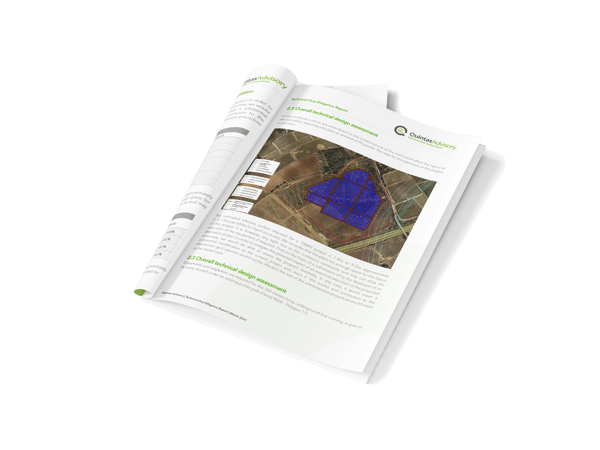 HOW CAN WE HELP YOU REDUCE UNCERTAINTY?
Our technical due diligence for renewable energy projects helps you understand and mitigate technical risks that your projects are currently facing, or prevent the ones they may encounter in the long run.
Reassurance
Mitigate technical, legal, and socio-environmental risks before you commit your time and resources to any project.
Optimise profitability
Our technical due diligences help you identify technical risks that could compromise your project's profitability.
Energy Yield
We fully assess the expected yield of a project to support your financial model expectations (P50, P75 and P90).
Cross-technology
Even if our broader expertise is focused on solar PV projects, we also deliver TDD to storage and other types of green assets.