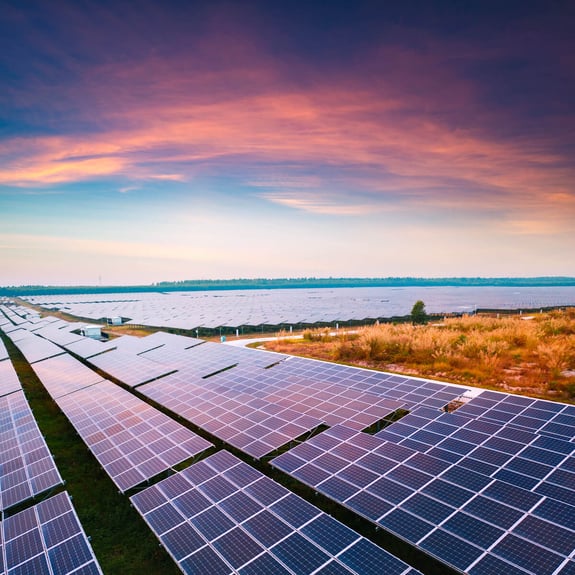 Asset Health
Have you ever wondered about having a single analytical solution to control your solar assets' health? Now you can zoom in on your portfolio's performance to keep assets risks under control.
ASSET HEALTH CHECK
ZOOM INTO YOUR ASSETS' PERFORMANCE
We review and analyse real data from your assets at minimum granularity to compare actual with expected component performance behaviour. One of the most detailed analyses we can perform is Asset Health at the string level. We can identify and classify disconnected and underperforming strings. We will identify the most probable cause of underperformance, so you can focus on implementing action plans to avoid significant energy loss.
METHODOLOGY
HERE IS HOW THE SERVICE WORKS
1
We digitise the single line diagram of each asset and register the expected technical parameters of components.
2
We collect, clean, standardise and analyse real data, identifying and classifying issues affecting asset health.
3
We calculate the impact of issues and assess potential production loss, proposing actions to avoid it.
DELIVERABLE
ASSET HEALTH REPORT
You will receive regular interactive analytical reports displaying the performance of the components, their contribution to asset performance and any estimated losses. The main technical issues detected thanks to data analysis are classified by their most probable root cause, so you can focus on implementing action plans to improve asset health.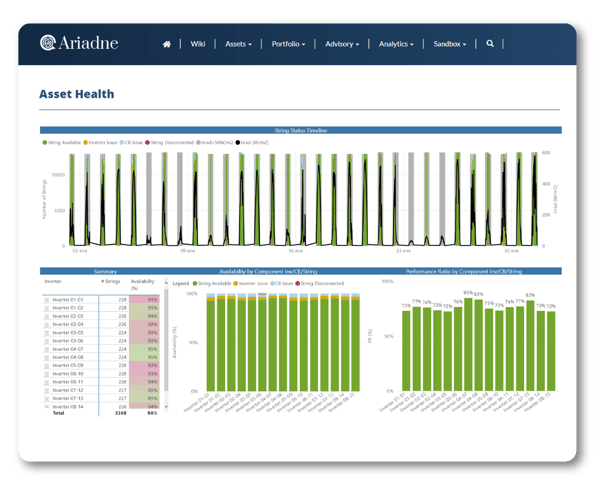 LOOKING FOR EXPERT DATA INSIGHTS?
Take advantage of our free quotation service to provide you with the best options to help optimise your solar investments. Please fill in the contact form to share some basic details about your solar portfolio to ensure we can provide you with the most comprehensive quote to meet your needs.