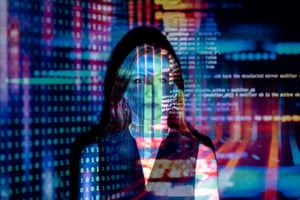 Digital Kit Programme
Quintas Analytics joins the Next Generation EU initiative funded by the European Union to contribute to the digital transformation of Spanish companies through the implementation of Business Intelligence and Analytics solutions in the renewable sector.
WHAT IS A DIGITAL KIT GRANT?
DIGITAL KIT PROGRAMME
The process of digitalisation is one of the most important technological changes of our time. The Digital Kit programme aims to help give small enterprises (SMEs) and freelancers access to digital solutions to help ensure they prepare effectively for new market requirements.
The Digital Kit Programme is part of Spain's Digital Agenda 2025 and the Recovery, Transformation and Resilience Plan set out by the Ministry of Economic Affairs and Digital Transformation. Thanks to Digital Kit grants, you can claim a digital voucher of up to €1.500 per SPV to help digitise your renewable portfolio and access the best business intelligence and analytics solutions.

CATEGORY: BUSINESS INTELLIGENCE AND ANALYTICS
ASSET HEALTH CHECK
At Quintas Analytics, we digitise your photovoltaic installations by collecting, cleaning, and standardising your data to identify and classify issues affecting an asset's health. Through interactive analytical reporting, our team will identify the most probable cause of underperformance, so you can focus on implementing action plans to avoid significant energy loss.
From €1.500/SPV first year* (100% included in the digital kit voucher)
*After the first year from €10/month/MW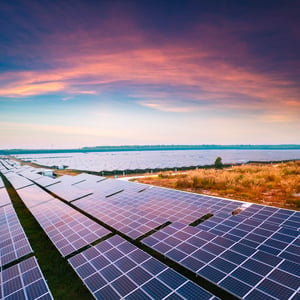 CONTACT US
DATA SOLUTIONS FOR DIGITAL CHANGE
Quintas Analytics is a Digital Agent that will help you incorporate digital tools and data solutions into your business. You can apply for up to €12.000 to support the digital transformation of your company.
WHAT'S NEXT?
EVERYTHING YOU NEED TO KNOW ABOUT THE DIGITAL KIT
Who can benefit from the Digital Kit?
The programme is aimed at small businesses (up to 50 employees), micro-enterprises (between 3 to 9 employees) and self-employed individuals from any sector and are registered taxpayers in Spain.
How much financial aid can you apply for?
Business intelligence and analytics grants are allocated according to the following segments:
Segment III: Small or micro-enterprises with less than 3 employees: up to €1.500.
Segment II: Small or micro-enterprises with between 3 and 9 employees: up to €2.000.
Segment I: Small or micro-enterprises with between 10 and 49 employees (less than 50 employees): up to €4.000
What are the eligibility requirements to apply for the Digital Kit?
You must be a small business (with less than 50 employees), a small or micro-enterprise (up to 9 employees), or a self-employed individual.
Register with Acelera Pyme and complete a digital diagnostic test.
You have not exceeded the limit for small grants (de minimis aid).
You are not considered a company in financial difficulty.
You are registered with the Spanish Tax Agency (AEAT) or the equivalent Regional Tax Administration.
You must be up to date with tax and social security obligations.
Not be subject to a pending recovery order following a previous decision of the European Commission that has declared an aid illegal and incompatible with the common market.
Not be subject to any of the prohibitions outlined in Article 13.2, Law 38/2003 (November 17, 2003), General Law on Subsidies.
How to apply for the Digital Kit grant?
Follow these steps:
Register your interest on the Acelera pyme website.
Complete the digital diagnostic test.
If you meet the Digital Kit requirements, contact us so we can help you complete your application to become a digitalising company.